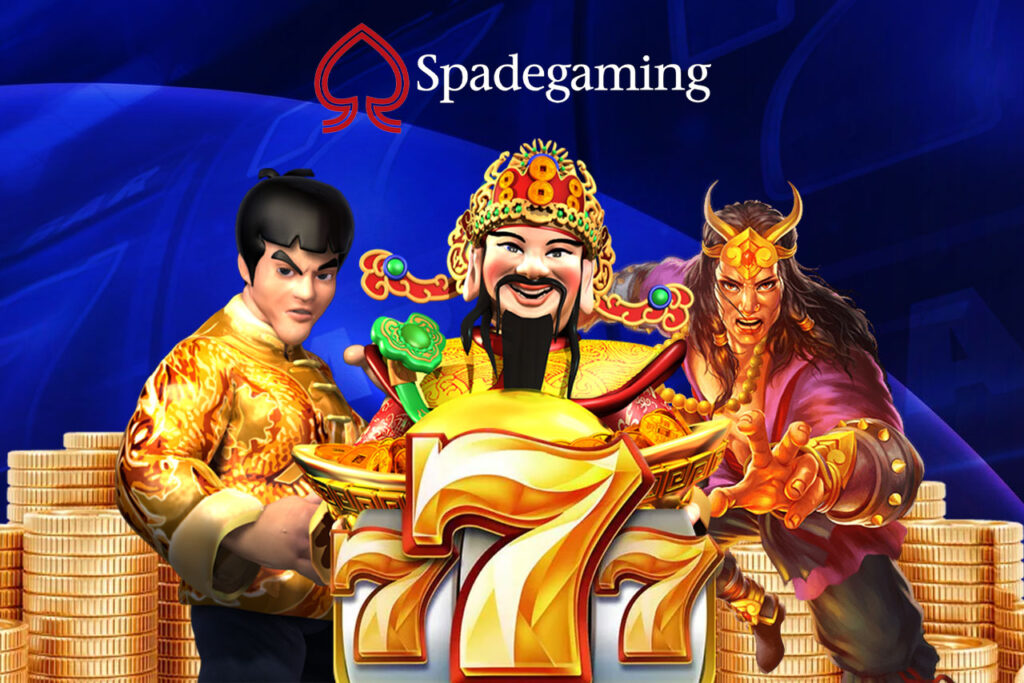 When it comes to cultural integration and growth, no other Asian-based company can come quite close to Spadegaming. Their signature Asian-themed online casino games are built to capture the hearts of players of different kinds, both long-time gamblers or newcomers.
Who is SpadeGaming?
Many cultural references are evident in the quality games that they make. There are dozens of fantastic games that are all highly replayable and addictive. They provide great service and the best gaming solutions you would expect from a trusted online gambling brand in Asia.
Spadegaming offers distinct and exceptional services and products that are truly world-class. Many online casino websites have made partnerships with it for bringing significant improvements and innovations for any business growth and overall performance.
They are licensed by the Malta Gaming Authority or MGA with ITech Labs certifications. This proves that Spadegaming is nothing short of commitment when it comes to its vision and mission which simply boils down to bringing an exceptional and enjoyable gaming experience.

SpadeGaming Products
Spadegaming has made partnerships with plenty of leading online casino operators from around the world. Their line of products has been some of the best gambling games in the market for many years now. The two main casino games that they offer are slots online and fishing games.


Slots
At Spadegaming, they understand how this extremely popular casino online game needs to be delivered. As a reputable Asian-based brand, their collection of compelling slot games is some of Asia's finest. They provide a safe and fun slot gaming experience that both their partners and consumers would enjoy.
Some of their popular slot games that may sound familiar to you are Dancing Fever, Triple Panda, and Money Mouse. But perhaps none could be more epic than Heroes: Rise of the Legend where players get to play one of the best online slot games on the planet complete with immersive tracks and high-quality visuals.
Their games are available on multiple platforms such as desktop computers and smartphones. Collect as many royal symbols to stack and earn high rewards!
Fishing Games
In the depths of the vast uncharted ocean, you'll find the wealthy Dragon King. Only the brave explorers can discover the secrets and the mystery surrounding what lies beyond the King's mansion. Fishing God is one of Spadegaming's most iconic fishing games ever.
You'll often see anything like it. Not every fish shooting game can provide players tons of fish to hunt and takedown. The game offers 3 difficulty levels for players of different skills, ranging from beginners to full-on fishing pros.
There are plenty of fun surprises that await you as well as other exciting fishing games that you don't want to miss. Dozens of bonus rounds, free credits, and free game modes are available for people who simply can't get enough of playing more.

SpadeGaming Services
It is with great pride that Spadegaming offers its undying commitment to providing service and innovative gaming solutions that push the industry forward. They believe that working closely with online casino operators is just as important as making top-quality casino games.
Account Management
They provide flexibility to their products, crafting pioneering software to meet the standards that suit their client's needs.
Marketing Solution
Extending their effort to provide the right materials, creative inputs, and groundbreaking concepts is simply what Spadegaming offers to their business partners.


Technical Support
Ensuring that all the necessary tools and software are given serious importance. Their team is constantly working hard to continuously provide technical assistance whenever necessary.
Customer Service
Satisfied casino online operators mean satisfied customers. Spadegaming offers a professional service desk that is ready to attend to all issues and concerns promptly.