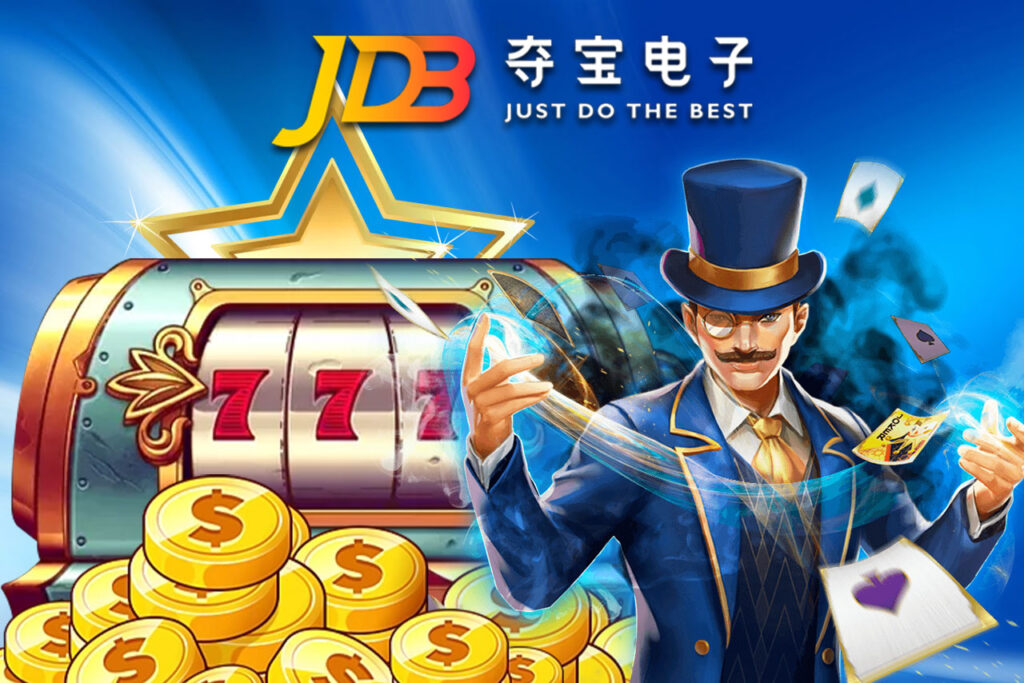 You really cannot go wrong with such a competent online gambling provider, one of the finest in Asia. Plenty of quality superb games that will outright change the way you think about online casino gaming. Today, we'll get to know more about JDB Gaming.
Who is JDB Gaming?
As one of Asia's leading gambling brands, JDB Gaming is known for having one of the biggest portfolios of slot games and other classic casino games, as well as lottery, and arcade games.
While their products are mostly aimed towards the Asian market, they have been known to expand in other continental territories including Europe and the Americas. The games that they feature are a brilliant mixed bag of colorful ideas and rich cultures across many regions, not just Asia.
The brand's motto revolves around the idea of doing its utmost best, setting the bar high for its competitors. Their main core values are Surprising, Refinement, and Reliability, all of which define what JDB has in store for everyone.

JDB Gaming's strengths focus on expanding its library of live casino games with nothing but top-notch gaming elements that will ensure a stable and reliable online gambling platform for those who seek it. The brand has always enabled its partners to seize big business opportunities with no difficulty at all.
JDB Products
JDB Gaming is home to many unique and remarkable casino products that many online gambling websites trust. Let's take a look at the products and games offered by JDB.
Arcade Games
If you are a fan of the traditional and the classics, you'll absolutely love all the arcade games from JDB Gaming. It's all fun and thrilling to experience these games in their full HD glory with updated tunes and tracks that will completely take you back down memory lane.
Some of their popular arcade games include the Super Super Fruit and Crazy King Kong arcade games.
Slot Games
Indulge in a vast assortment of colorful and lively slot games from JDB. Several popular slot games include titles like Miner Babe, Golden Disco, Funky King Kong, and Fortune Treasure. There are also new games added regularly. Marvelous IV is a relatively new slot game that is highly recommended for first-time players.
Additionally, slots online within JDB's portfolio have an incredibly high return to player rate, as well as volatility. They are highly replayable and it's worth your money's shot to try every single slot game if you get the chance.


Fishing Games
Asians love their fish shooting game. Also known shortly as fishing games, JDB Gaming has managed to create a handful of fantastic underwater-themed games that let you win real money. We highly recommend for players to try them all as they are all equally fun and addictive.
Games are presented with vibrant colors and catchy tunes that mesh well with the overall theme of the game.
Lottery Games
Another gambling activity that Asians love is the lottery. JDB Gaming offers bingo and traditional lottery games that could be enjoyed by both newcomers or hardcore gamblers.
Card Games
If you are looking for traditional card games, JDB Gaming got your back. Their card games include Minesweeper, Qiang Zhuang Niuniu, Quang Zhuang Liuniu, and Tongbi Niuniu. There's no other casino web provider that offers these exclusive exciting card games.


JDB Services
Creating Solutions
JDB Gaming has adapted to a variety of business conundrums. With such a brilliant team with creative business solutions, they have proven themselves as a reputable casino provider with such immense ability to offer complete satisfaction.
24/7 Customer Support
Keeping its relationship and communication with its clients and end-users, JDB Gaming has a team of experts that guarantees support for all your needs, concerns, and questions. Their customer service representatives are available 24/7 to assist you.