Are you having trouble trying to create an account in SolarbetSG? Say no more because here you are going to learn the quickest and easiest way you can register in one of the best bookies in Asia.
The first thing that you have to do is to go to the main page of SolarbetSG which is en.sol86.com. Once you have accessed the website it will look like this.
On the upper right part of the home page, you will see "Forgot Password?", "Login", and "Join now". If you already have an account click the login button. If you want to register and create an account with us click to join now.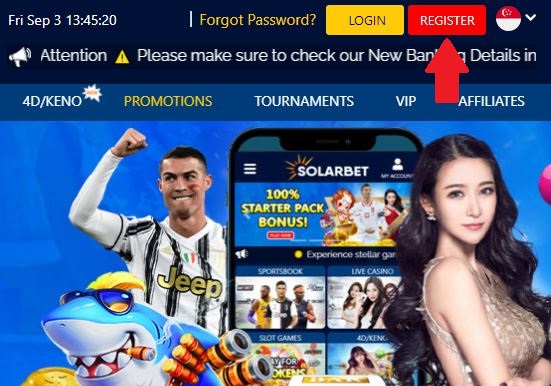 After you click the join now button, you will be redirected to the "Create New Account" page where you will have to fill up the necessary information needed.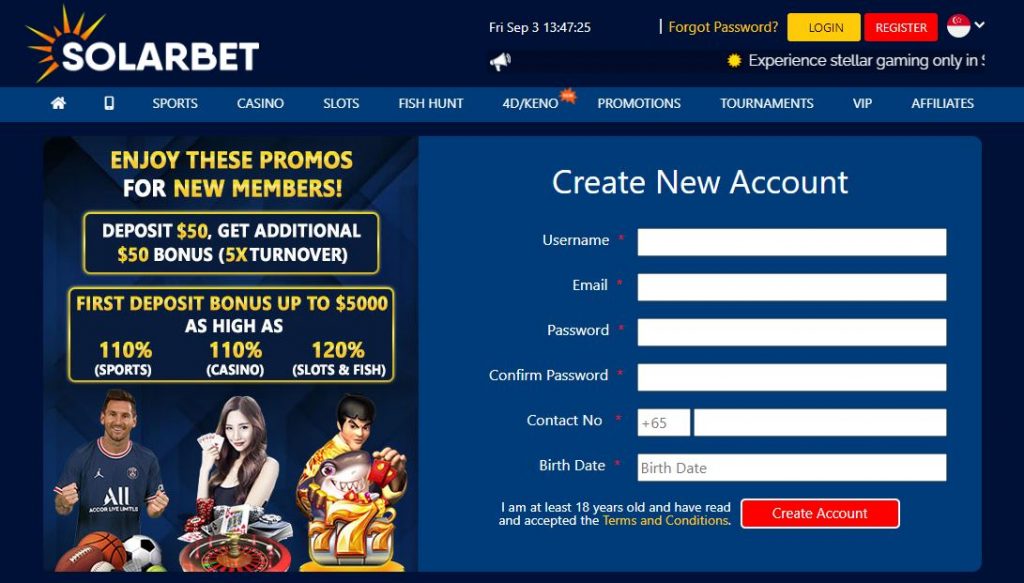 Input the important information with a red asterisk.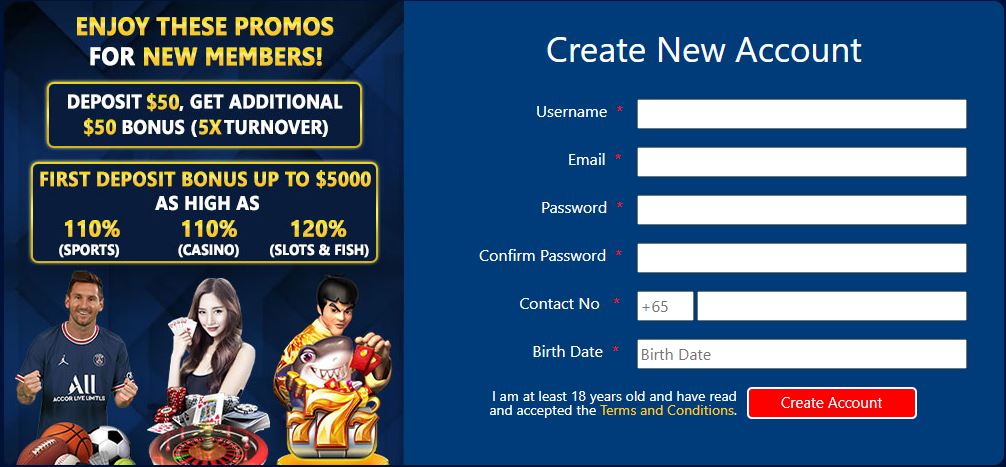 Input your desired username, valid email address, and your password. In the second confirm your password, you just have to type again your password for verification. Then input your mobile number and the verification code.
If you want you can input your Whatsapp ID and Telegram ID but this is optional
After you entered the details needed please read first the terms and conditions of SolarbetSG before you click the create account button.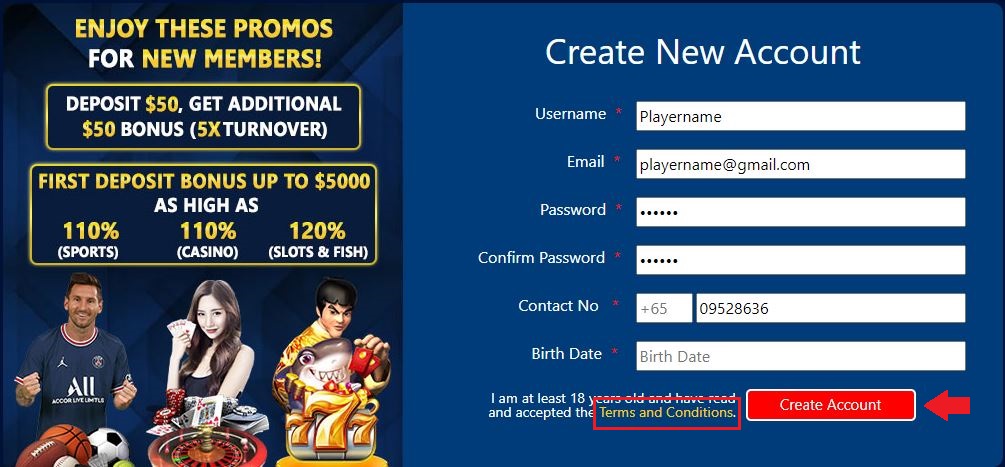 A notification will appear saying your registration is successful.

Click ok and you will be redirected to this page.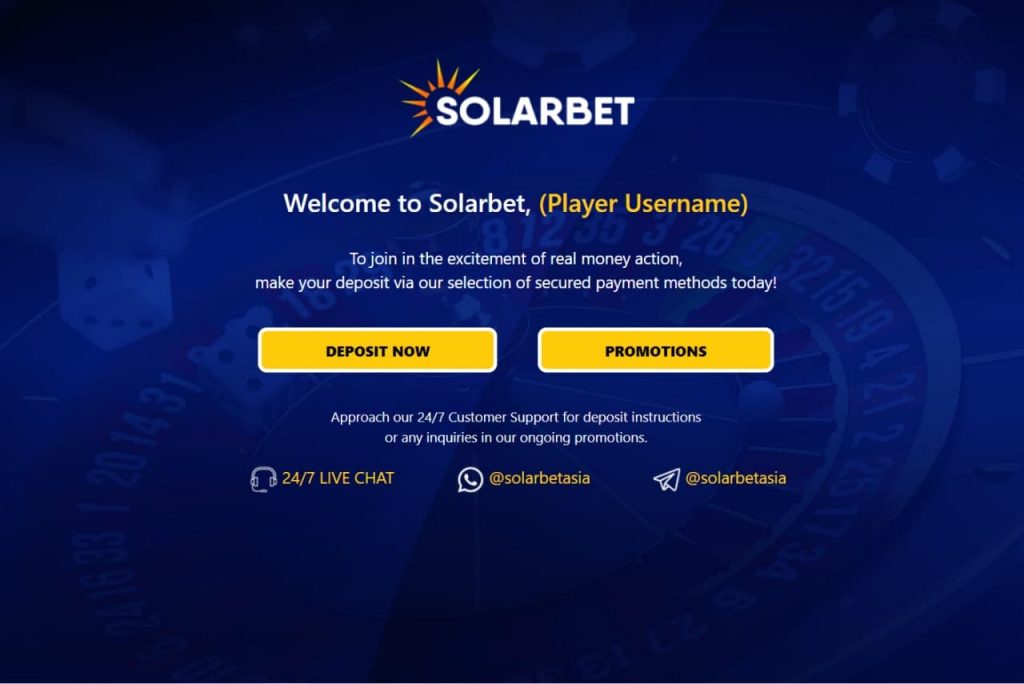 You can either select the deposit now button if you wish to make a deposit right away. Or you can select the promotions tab if you want to see our promotions and bonuses first.
If you do press the promotions button, you can always deposit money in your account at any time. Just click the deposit button at the upper right corner of the page.
And that's it. You are now part of one of the biggest bookies in Asia. Solarbet's registration was made easy so that the players won't have any hassle trying to create an account with us.
Despite the easy procedure, the security of your account is always at high alert so you will not have to worry about a single thing. Just enjoy the services and have a wonderful betting journey.